Explore Recipients of IEEE Computer Society's Prestigious Awards
We honor the recipients of our technical, education, and service awards.
2023 IEEE Computer Society Award Recipients
Each year, the IEEE Computer Society (CS) presents its major achievement awards to the brightest professionals and scientists in the field of computer science and computer engineering. Awardees are nominated by their peers for their outstanding discoveries and contributions.
---
The Annual IEEE Computer Society Awards Ceremony


Daniel Bricklin
Software Garden, Inc



Scott Shenker
University of California, Berkeley


Cheryl Jones
US Army Futures Command
2023 Hans Karlsson Standards Award
Award Profile
---

Ron Vetter
University of North Carolina, Wilmington
2023 Richard E. Merwin Award for Distinguished Service
Award Profile
CS Press Room
Photo by: Jeff Janowski/UNCW
---

Bhavani Thuraisingham
University of Texas at Dallas (UTD)


Amit P. Sheth
Artificial Intelligence Institute at University of South Carolina
2023 W. Wallace McDowell Award
Award Profile
---

Jose Garcia-Luna-Aceves
University of California, Santa Cruz
2023 Harry H. Goode Memorial Award
Award Profile
---

Carla Zoltowski
Purdue University
2023 Mary Kenneth Keller Computer Science and Engineering Undergraduate Teaching Award
Award Profile
CS Press Room
---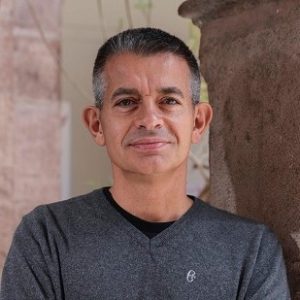 Luca Benini
ETH Zürich
2023 Edward J. McCluskey Technical Achievement Award
Award Profile
---

Kristen Grauman
University of Texas at Austin
Facebook AI Research (FAIR)

2023 Edward J. McCluskey Technical Achievement Award
Award Profile
---

Marten van Dijk
Centrum Wiskunde & Informatica

2023 Edward J. McCluskey Technical Achievement Award
Award Profile
CS Press Room
---

Minyi Guo
Shanghai Jiao Tong University

2023 Edward J. McCluskey Technical Achievement Award
Award Profile
2023 Major Award Recipients Presented at IEEE CS Sponsored Conferences

David Harel
Weizmann Institute of Science
2023 Harlan D. Mills Award
Presented at ICSE 2023, 17-19 May 2023 – Melbourne, Australia
Award Profile
---

Keshav Pingali
University of Texas at Austin
2023 IEEE CS Charles Babbage Award
Presented at IPDPS 2023, 15-19 May 2023 – St. Petersburg, Florida
Award Profile
View All Past Recipients by Award
Technical Awards
Education Awards
Service Awards and Certificates
Co-Sponsored Awards
Discontinued Awards
IEEE Computer Society Staff Awards